Do it! It's a no-brainer.
Or is it?
Using multiple hook-up sites means investing more time and money into creating a profile, browsing through the users, and choosing someone as a potential match.
On the other hand, you have access to a greater pool of horny members of hook-up sites looking for the same thing as you!
So, what's the bottom line?
The bottom line is that it depends on the circumstances, as it always does in life. So let's take a look at the pros and cons of using more than one hook-up site at the same time so you can figure out which option better suits your needs.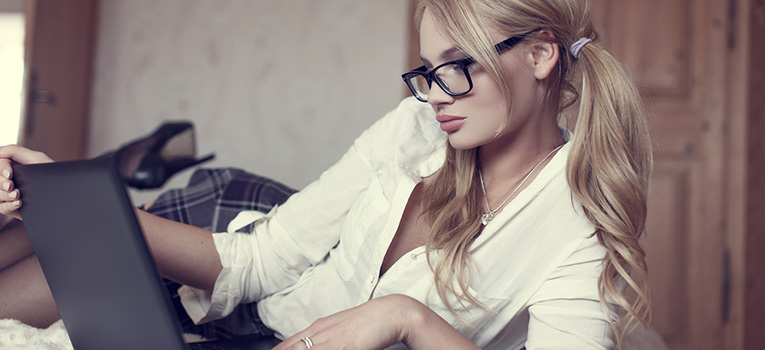 Multiple Hook-up Sites Lead To More Hookups
If you do the math the answer to your dilemma about using more than one hook-up site is simple: multiple hook-up sites lead to more potential dates.
Look at it from a business perspective. You have a product, your profile on a hook-up site, that you want to sell. Using multiple outlets to sell your product will certainly increase your chance of making some money, or in this case, succeeding at finding your match.
Multiple Hook-up Sites Are An Investment
Although there are free hook-up sites, they come with loads of fake profiles and spammers so if you're serious about finding a match online paid sites are usually a better option. This means spending an average of $30 a month for one hook-up site.
The more sites you sign up for the more money you'll have to shell out, and this doesn't even include paying for your date's dinner or a hotel room.
Nonetheless, using multiple hook-up sites is still cheaper and more efficient than going out with friends and getting drunk in the hopes of meeting someone at a club or similar such place, so it seems that even if you sign up for more than one site at once you're still better off.
Using Multiple Hook-up Sites Can Be Tricky
Using more than one hook-up site means you get to play with your profile and see what works best. Why be the same person on both sites when you can get creative and experiment?!
Keep in mind that going from one extreme on one site to the other extreme on another site can land you in hot water if you get busted by other users who also dip their toes into the pools of more than one hook-up site.
Looking for casual sex on one side and a long-term relationship on the other can even be hard to keep up with, so stick close to the truth when using multiple profiles.
It seems that if you want to meet plenty of users going for multiple hook-up sites at once is the best option. Whichever sites you choose, opt for the ones with the most users in your area.
Last but not least, it is worth mentioning that companies operating in the online dating/hooking up business own dozens of such sites so make sure you choose sites that belong to different owners to avoid having your profile duplicated on multiple sites that essentially cater to the same pool of members.