You probably already know that hookup sites are great and pretty useful when it comes to meeting cool new people and finding your next date, but these platforms can also be quite tricky.
Fake profiles and scams lurk in the shadows of almost any dating and hookup page, and that will always be the case, which is why we decided to delve a little deeper into this issue and give you the main tips on how to play it safe and avoid these money sucking parasites.
The tips are rather basic and easy to follow, so let's get started.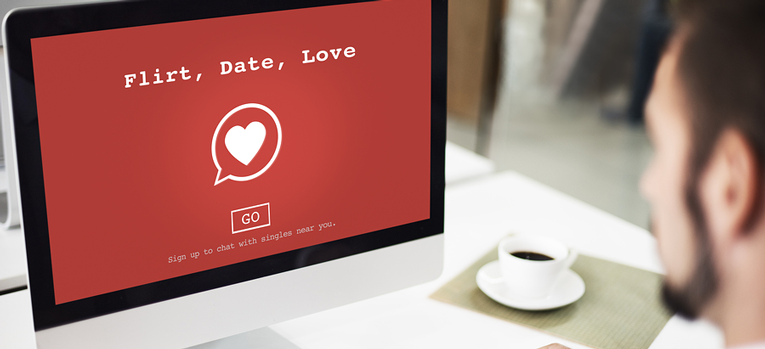 Create A Separate Email Account Just For Online Dating
Even though the majority of online hookup services will provide you with an anonymous email address, we suggest that you sign up for a free Gmail, Hotmail, or Yahoo! account that you will be using just for these online dating pages.
Make sure you don't put your full name in the "about" section of your online dating profile as that can lead to scammers tracking your normal email address and finding out more information about you through your emails or social websites profiles.
Don't Expose Your Personal Contact Info
Never provide your personal contact details on hookup sites. Phone number and your home address is more than enough for scammers to track down where you live or work.
This one is especially important if you are new to online dating and hookup sites.
Once you get to know the person you are communicating with, and you are positive the profile is not fake, you can start providing your personal information.
Use Skype To Communicate
Once it is time to move your communication to the next level, make sure you use Skype, or some other kind of an anonymous phone service. WhatsApp and Viber are also great alternatives.
This way you will be on the safe side until you get to know the person better.
Trust Your Instincts When It Comes To Reading People
Perhaps the most crucial tip on how to play it safe on hookup platforms is to use our common sense to "smell" a scam.
As WikiHow.com suggests: "Sometimes you just know when something is not right! It is always important to use common sense, as your instinct is a powerful tool when dating and great way to measure when to build a relationship or turn and run. As you begin to read personal profiles, respond to emails or speak on the phone your instincts will help tell you if something is right or not. If you are in any doubt, be careful, back off, or proceed carefully."
We couldn't agree more.
Arrange Your First Meet Up At A Public Place
When it is finally time to meet the person you've been chatting up, make sure you meet in a public place.
You can also tell your best friend all the details about the meet up – location, time, means of transportation… You can never be too cautious.